Complete Alphabet Set
Learn the alphabet.
Abby's ABC's book sets contain letter-picture combinations to help students build letter recognition and their early vocabulary. Accompanying colorful pictures make repeated reading fun.
This set contains 24 books, each featuring different letters of the alphabet. Letters "Q" & "U" and "Y" & "Z" are combined into single books.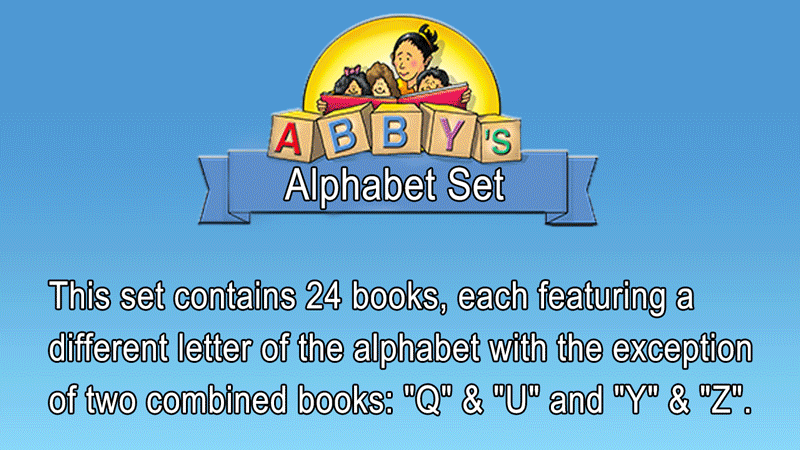 Free Books For Read Across America Day
The Reading Resource Project is an ongoing program that runs throughout the year. The program distributes high quality, softcover books for Read Across America Day, National Drop Everything and Read Day, Children's Book Week, International Children's Book Day, and other Literacy Programs.